Portrait journal
Posed + Candid
[et_pb_dpblog_portfolio _builder_version="4.11.2″ _module_preset="default" include_categories="49,50″ show_categories="off" pagination_older_text="See More" fullwidth="off" hover_icon="%%28%%" caption_font="||||||||" excerpt_more_link_font="|||on|||||" posts_number="20″ hover_enabled="0″ sticky_enabled="0″][/et_pb_dpblog_portfolio]
Every Rexburg graduation photographer knows that the Ricks Gardens is the place to be!
Whenever I shoot a senior photos or graduation photos at BYU-I, I always recommend going to the Ricks Gardens. It's definitely a hot spot for any occasion, but is the place to go for graduations. So when I got an email from a wife looking for a Rexburg graduation photographer for her husband, I knew exactly where I should take the photos. It really worked out because the husband's main building was right next to the gardens. Woot woot! I really hate forcing my clients to trudge across campus to take photos so this worked out really well!
When I headed out for this shoot, the sky was stormy and I could've sworn I heard thunder. I was getting a little nervous! I'm not afraid to shoot in the rain but it definitely makes things difficult. As I sat on the bench underneath some covering cleaning my camera, I began to see water dappling the sidewalk. I was just about to run to my car and get some protective camera gear when the rain stopped. Hallelujah! Just as the brief shower ended, my clients arrived. Talk about luck!
Shooting the group photos
We started out at the STC, the science and technology center. We took the traditional group photos inside and outside the building. These are, perhaps, the most important photos in any photoshoot. The group photos may not be a photographer's dream shoot but they're definitely the ones that are shared the most and cherished the most. That's why it's very important to take the time to shoot these and make them look nice. Thankfully, this wasn't too large of a group shot, so it wasn't that difficult. It was just the graduate, his wife, and his parents. For this photo, I had them standing by the STC sign. Because of the storm, it was still cloudy which made beautifully diffused light, perfect for portraits.
Every Rexburg graduation photographer's worst nightmare
Remember when I said I was nervous about it raining? Well, you won't believe it. No, it didn't rain but something just as bad happened. As we walked towards the gardens, I heard the infamous hissing sound every photographer dreads. When we got closer, we could see that every leaf and flower was glimmering with water. The ground was slick and muddy. Yep, every single sprinkler in the premises was on. It wasn't the most ideal situation but I wouldn't be a graduation photographer if I couldn't handle the weather or sprinkler systems in Rexburg. I put on a smile and directed them towards a large circular part of a brick path. There were sprinklers all around us but none could touch us. It was also surrounded by beautiful greenery and archways. I would have chosen it even if the sprinklers weren't on!
The part that's really fun for any graduation photographer in Rexburg
After taking those photos, guess what happened?! The sprinklers turned off! Luck was really on our side for this photoshoot. As soon as they turned off, we went exploring a few more locations and I had him stand on the grass for a few of them. However, the ground was still muddy so we didn't do anything too crazy.
After doing a few fun poses and prompts, I knew it was time for the classic throw-the-cap shots. These photos are really fun but they can also be very difficult. The graduation cap can be out of shot, blurred, or covering my client's face. So, I cranked up my shutter speed and used the continuous shooting mode on my camera.
While shooting this photo, I thought of an idea. I had the Senior's wife hold the graduation cap right in front of my camera. I had the graduate hold out his hand and pretend like he's throwing it.
I thought that this was such a fun idea! I don't see a lot of other photographers doing this and I love to see more doing it!
Details
You know me, I love love LOVE my detail shots. I couldn't help but shoot a few! One of my "must-take-photos" is a picture of the tassel on the graduation cap. For this tassel photo, I used a really shallow focus (f 1.4) and used my 85 mm so the background would be even smoother.
This is another one of my favorite tassel detail shots. I like this one because you can still see his face, even though it's part of the background. It makes the photo a lot more interesting. It adds more of a story. When you just see a tassel, you think of a tassel. When you see a person in the background, you think "this person is graduating". It's a stronger photo for storytelling.
Graduation Headshots
Doing fun poses and prompts for graduations are awesome. However, it's really nice to do some serious, professional photos as well. These are one's that they might use for resume's or, heck, even their LinkedIn account. As a photographer, it's important to remember that these photo shoots should serve multiple purpose for our clients.
Conclusion
l had so much fun with this photo shoot! Everything seemed to work out perfectly. The rain stopped when our photo shoot started and the sprinklers stopped when we went to the gardens. Graduation photos are so much fun to take photos of. I love seeing how happy and triumphant they are! I can't wait to do my next graduation photoshoot!
If you're planning out your wedding mood board, here's some of my favorite pictures for inspiration.
While I was shooting at my last photoshoot, I took some beautiful detail shots. As I was editing them, I started thinking how wonderful these would be for wedding mood board inspiration! So here are a few of my favorite photos from my last photoshoot. They're warm and magical photos, perfect for wedding inspiration.
But before I go any further, I highly recommend reading this article on how to make an effective wedding mood board. Read that so you can use the photos I'm about to show you to their full extent.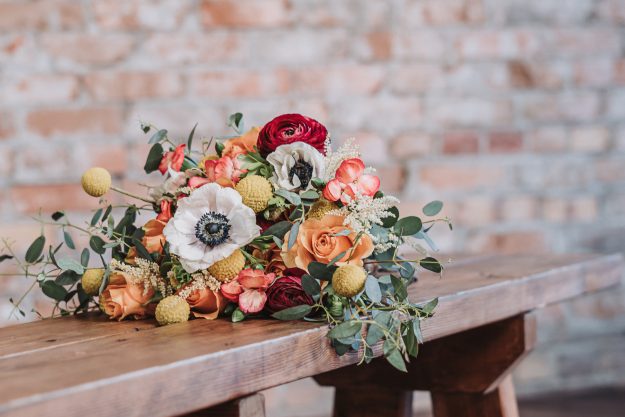 I love these flowers so much! The deep burgundy and yellow are such a beautiful color combination. I highly recommend Brides to get bouquets like this! Or have your color scheme for your wedding be burgundy and yellow. Either way, this photo is definitely wedding mood board inspiration worthy.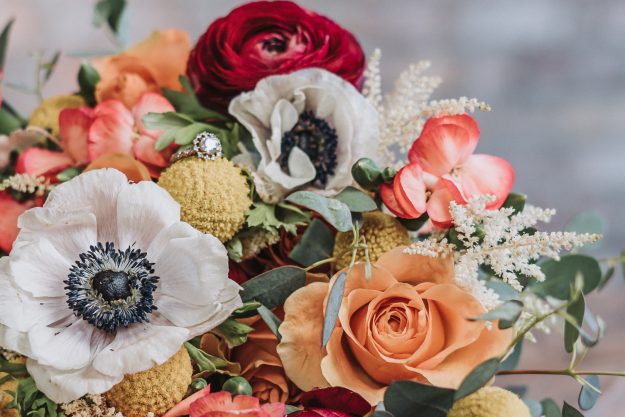 Now this may just look like a closeup of the previous photo but don't be fooled! A beautiful diamond wedding ring  is in the flowers. You can't have wedding mood board inspiration without showing a beautiful wedding ring and your color palette! So, I decided to put the two together?
But that's not all I did. I was imagining a film-like, nostalgic wedding. So I added grain and matted the image to make it look like it was from an old movie. I love this look and I hope you do too.
This is the last bouquet photo, I promise. But I just needed a shot with the wedding ring, bouquet, and the wedding dress. It was a necessity! I love the brick pattern in the background, the texture in the flowers, and the lacey details in the wedding dress. How could I not share this one?
Maybe you're a ballerina or maybe you just love ballet, but can you imagine a ballet themed wedding?! Just imagine ballerinas performing at your wedding. Yep, put that on your mood board. Ballet is just so elegant and romantic, everything you want your wedding to be like.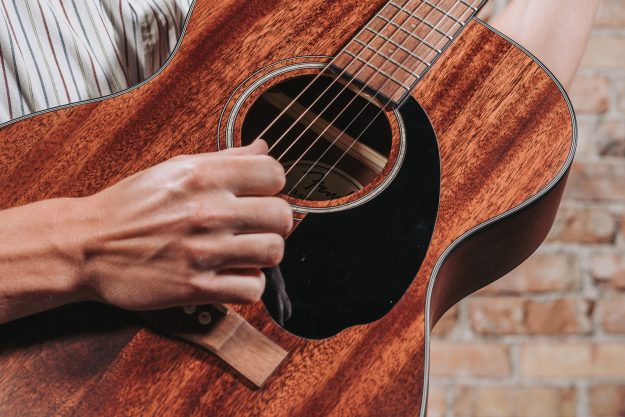 Now I'm going to take a wild guess and say that you like music and you're going to play some music at your wedding. Was I right? Well, can you imagine having actual musicians at your wedding singing the sweetest serenades for you and the love of your life? I thought so.
I hope these photos helped you determine what you want in your wedding! If this has helped you decide that you want someone like me as your photographer, well, you can always contact me here on my website!
If you're in Rigby looking for a place for Bridals, check out The Venue!
Rigby, Idaho has some beautiful locations for Bridals. If your looking for an indoor venue with a chic, urban, and rustic flair, The Venue is what you're looking for. I shot some bridals in Rigby, Idaho at the Venue and it was so beautiful! I really loved the brick texture and large windows at the Venue so I took most of my photos there. This bride and groom were so darn cute! I barely had to pose them for these bridals.
As you may have noticed, I've really been focusing on my editing style. I've been trying new things and this is what I've gotten. My style may continue to evolve but I'm happy with what I have right now!
The bride had some beautiful flowers in her bouquet. I new I just had to get some photos of it! This is one of my favorite poses to do for bridals and this one really shined. It's so simple and romantic. I love it!
For some people, bridals -or photos in general- can make them nervous or camera shy. But this bride and groom thrived being shot! I barely had to pose them! They were so cute and in love.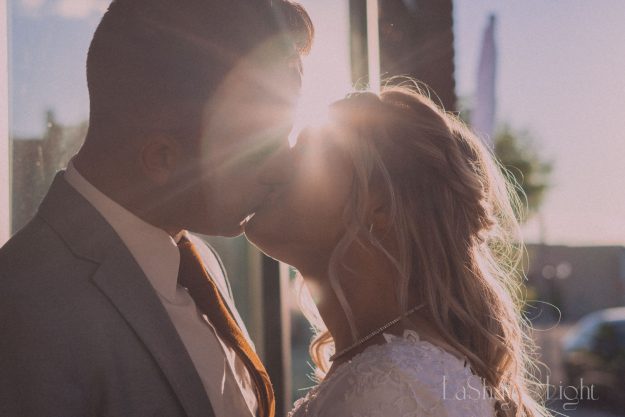 As much as I loved the bricks at the venue in Rigby, Idaho, there was a beautiful setting sun outside and I just needed those sun flares! So, I pulled my bride and groom outside and snapped a few shots. So worth it.
I had so much fun shooting these bridals in Rigby, Idaho. The Venue was beautiful, the bride and groom were beautiful, everything was beautiful! If you're interested in getting some amazing bridals, I recommend The Venue. If you're looking for a photographer in Rigby, well, I'm your girl.
E-Mail
kaylee.lashaylight@gmail.com