Engaged and don't know what to do? Here's the best free wedding planning sites for you.
You're engaged! Now what? Planning a wedding (or elopement) can be crazy stressful. I get it; I've been there. There's so much to do and you don't know where to start. You might not even have a mood board yet. And that's okay! As a former bride and a wedding photographer, I've used a lot of wedding planning sites and I've curated my top 5 best free wedding planning sites.
Just so you know, I haven't been sponsored by any of these sites. This is just me showing you what I truly think are great sites that every couple should use.
Zola – Best Free Wedding Planning Site All-around
Zola guides you from being engaged to newlywed. Everything you need to do to plan a wedding or an elopement can be done on Zola. I could go on and on about why Zola is absolutely amazing but I'm going to narrow it down to three reasons: vendors, registry, and website.
Vendors on Zola
Before looking for vendors on Zola, you first take a small quiz. This quiz helps give you a personalized curated list of vendors you'd like. Not only that, it shows a list of why they matched with you, whether it be their prices, style, availability, or location. This makes finding vendors you genuinely like a breeze. Not only that, you can also see what vendors you've talked to and which ones you've booked. This keeps finding vendors organized.
Speaking of vendors, I'm also a vendor on Zola. Booking through Zola is incredibly easy and intuitive. Clients that have booked me through Zola have never had a complaint!
Registry on Zola
The wedding registry is amazing. To start off, Zola's wedding registry has over 1,000 top brands to choose items from including KitchenAid, Delta Airlines, and Kate Spade. Wedding guests can purchase gifts, experiences, and fund your honeymoon all in one place. There's free shipping, price matching, and registry gift exchange! But I haven't even told you the best part. You get a 20% off discount your entire registry for six months after your wedding.
Website on Zola
Your registry can also be linked to your personal wedding website. Zola's website builder has nearly 300 designs and layouts to choose from so they have an option for whatever style you're going for! The website builder is easy to use and you can make a website in just a few minutes. It's also very easy for guests to use so even great-grandma Rosie would be able to use it! Zola also offers wedding invitations that matches your website so you can have a running theme.
Wedding Chicks – Best for Wedding Inspiration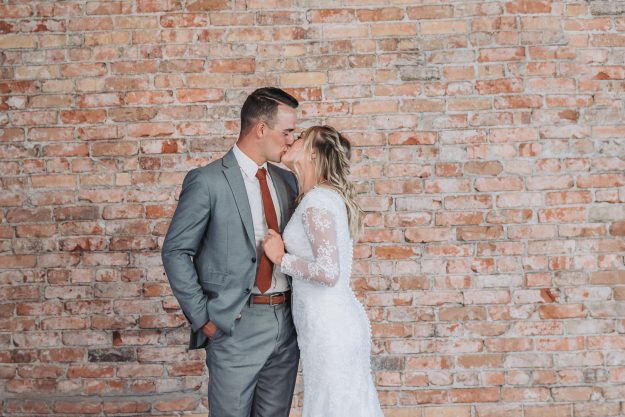 If you're getting married and don't know what you want to do, Wedding Chicks is one of the best free wedding planning sites you could go to. Wedding Chicks offers many of the same features Zola does, website builder, search for vendors, printing invitations, but their main focus is on wedding inspiration and a blog to help you plan your wedding.
They have a wide collection of posts all about planning a wedding. From Wedding Day Must-Haves For Every Emergency Kit to Shades of French Blue Wedding Ideas they have something for everyone.
Joy – Best Guest List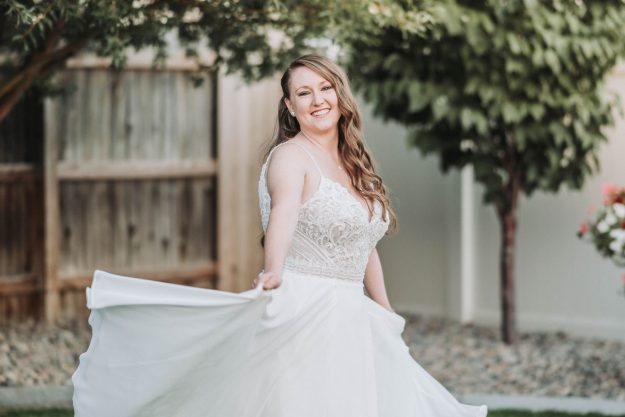 Joy is one of the best free wedding planning sites for big weddings. It has a registry and a website builder but the highlight of Joy is it's guest list. Sorting and categorizing guests is a breeze! You can group guests into parties, send mass emails, track RSVPs, and -my favorite part- add tags. You can add tags to a guest or party to categorize them. For example, you can tag them as family, friend, maid of honor, from your side of the family or your sweetheart's, and so much more. Once the guests RSVP, Joy's guest list automatically updates with the new information. It's great if you have a large family or just a bunch of friends you want to keep track of!
Carats & Cake – Best Style and Theme Options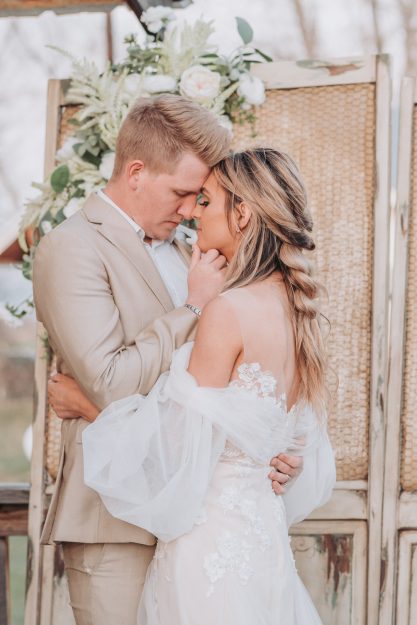 You've got a very specific theme you want for your wedding; it could be edgy, industrial, or romantic. Whatever you're going for, Carats & Cake has the vendors and the inspiration. Carats & Cake allows you to see photo galleries from dream weddings and also lists every vendor that participated in making that wedding happen. This makes finding your dream vendor a reality.
However, it's important to note that Carats & Cake does not have website builder or a registry, it's mainly used for finding vendors and inspiration.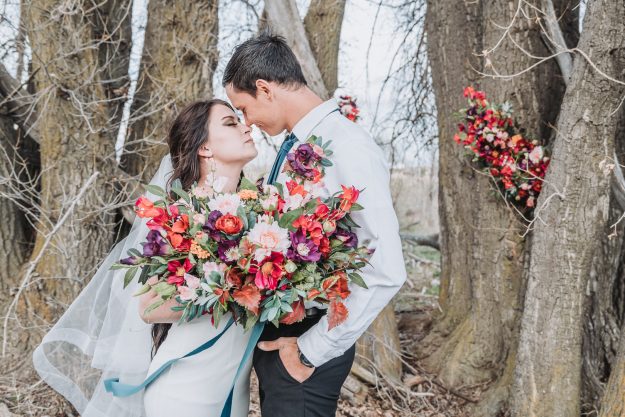 Online Wedding Planning Assistant has all of the bells and whistles. You can find vendors, create a budget, make a website, form a wedding timeline, create a seating chart, and so much more. For being free, its an amazing resource that can be incredibly helpful. I love Online Wedding Planning Assistant but there are a few reasons why its not higher on the list. Creating a website on Online Wedding Planning Assistant is not intuitive and has very few customizations. It doesn't have a registry and, this may seem arbitrary to some, I'm not a fan of their aesthetic. However, if you're tech-savvy and want a site that offers great customizable seating chart planning and forming wedding timelines, this is a great option.
Conclusion
Those are my top five best free wedding planning sites! I hope this has helped you plan your wedding. If you're using these websites or have used them in the past, let me know! I'd love to hear your experiences with them.
As a little side note, if you're looking for photographers for your wedding, check me out and let's talk about what I can do for you!
xo, Kaylee from LaShay and Light Photography