My Journal
Thoughts, tips, and tricks for everything wedding and engagement photography related.
This is a collection of everything I've learned as a Southern Idaho wedding photographer. Read about my most recent weddings, engagement shoots, and my advice on how to have  the perfect wedding!
Your Favorite Wedding Resource from your Favorite Southern Idaho Wedding Photographer
As a wedding photographer, it's my job to not only deliver stunning images, it's to also help you in any way that I can to help you have the wedding of your dreams. This is how I do that! Read on to learn more about weddings, engagements, and what Southern Idaho has to offer.
When I was a bride, I hated having to scour the internet to find wedding planning advice. I made this so you don't have to do that! Although this is a wedding photography centered blog, I post a lot of general wedding advice. If you have any questions, or ideas for my next blog post, please let me know!
Most Popular Posts
Here are some of the most-read blogs! Check them out!
Wedding and Engagement Photography Blog
This is it! Right below this paragraph is all of the wedding advice I have as a Southern Idaho Wedding Photographer. As always, feel free to reach out if you have any questions or ideas for future blog posts. Happy reading!
Love Studio Ghibli? And you're getting married? Here's how I'd implement the ethereal, nostalgic feeling of the studio with Spirited Away inspired wedding photography.
Every wedding is beautiful in their own way. However, I can't help but to crave more personal and customized weddings. Thankfully, as a wedding photographer, I have some power over that! My main goal is to show your unique love story, not some run-of-the-mill one. This blog post is the first in my new series I'm calling "Wedding Photography based on your Comfort Fandom". I'm going to create poses and photo ideas inspired by your favorite show, book, movie, or anything else you can imagine. We're starting off this series strong with making Spirited Away inspired wedding photography. Studio Ghibli is an amazing animation studio and many see Spirited Away as their Magnum Opus. Let's combine the ethereal dream-like feel of Spirited Away with your wedding.
The Aesthetic
I don't think anyone would argue that Spirited Away isn't beautiful. From the vibrant colors to the composition, Spirited Away is a visual feast. When it comes to editing, I would try to implement the color scheme of the movie into my photos. I would make the pinks a little muted to match Chihiro's outfit and tweak the blues to match the movie's sky. I'd use a lot of the same composition found in the movie, specifically symmetry and people facing the camera directly.
Flowers are everything in Spirited Away Wedding Photography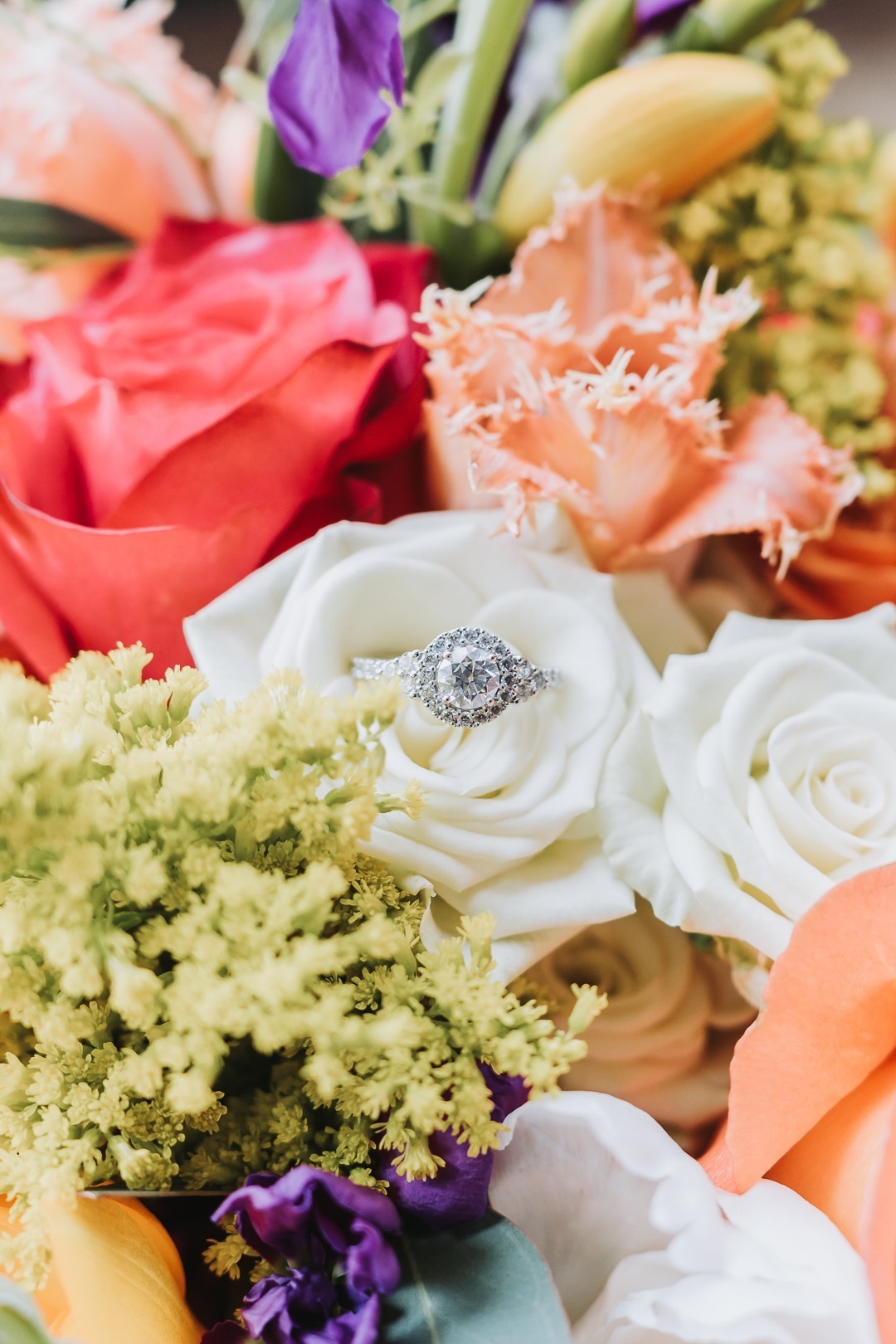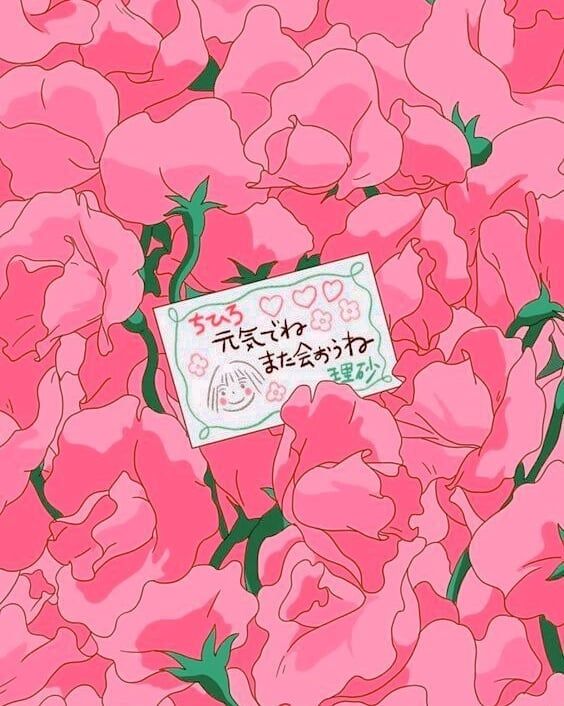 Photo Credit: This is a scene from Spirited Away
It's very telling that the very first scene in Spirited Away is of a bouquet from Chihiro's friends'. Flowers are super important in this film. Thankfully, it's not too hard to find flowers at a wedding. Instead of the cute note in the film, I placed the Bride's wedding ring in the flowers. It's a subtle nod to the film without it being in your face.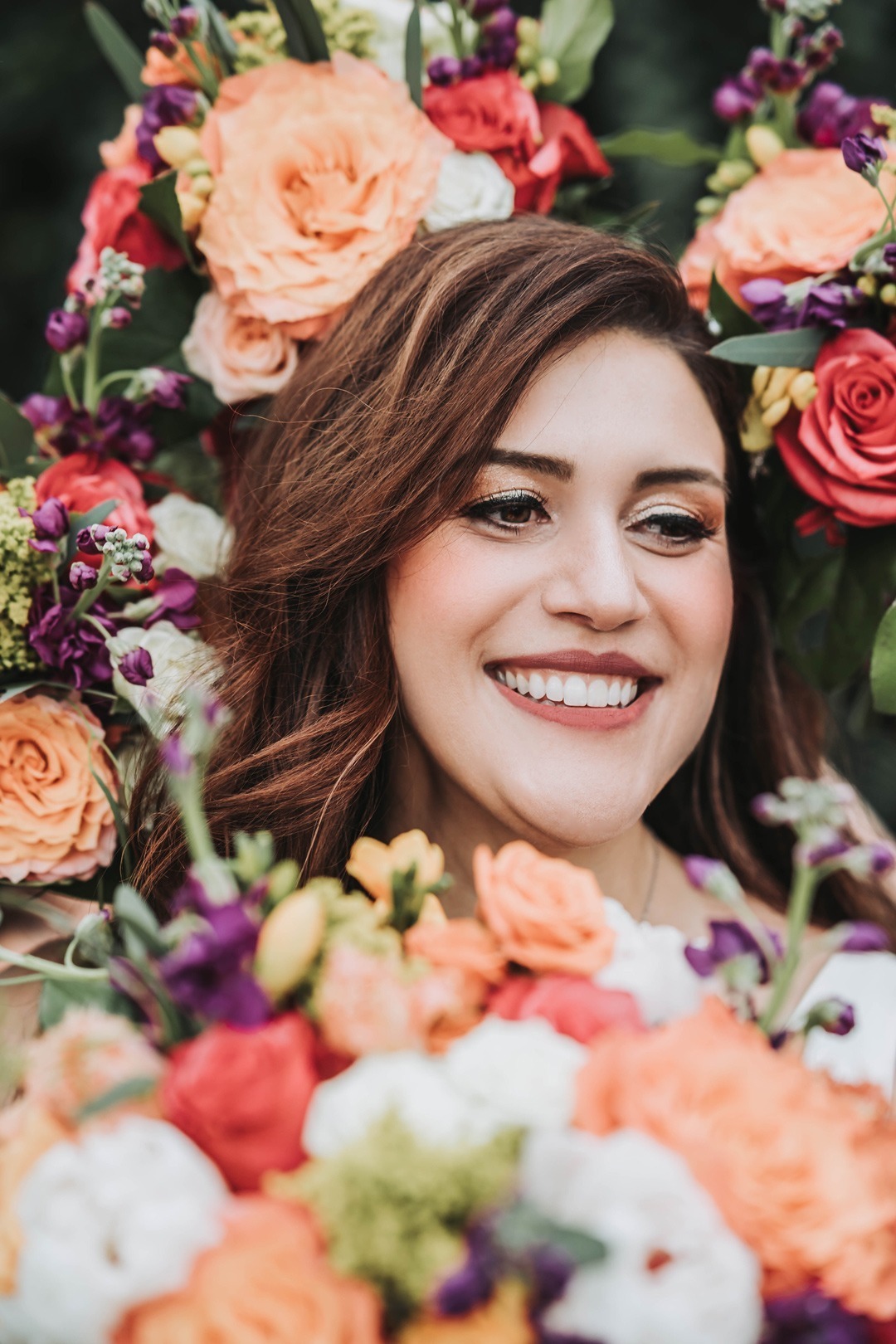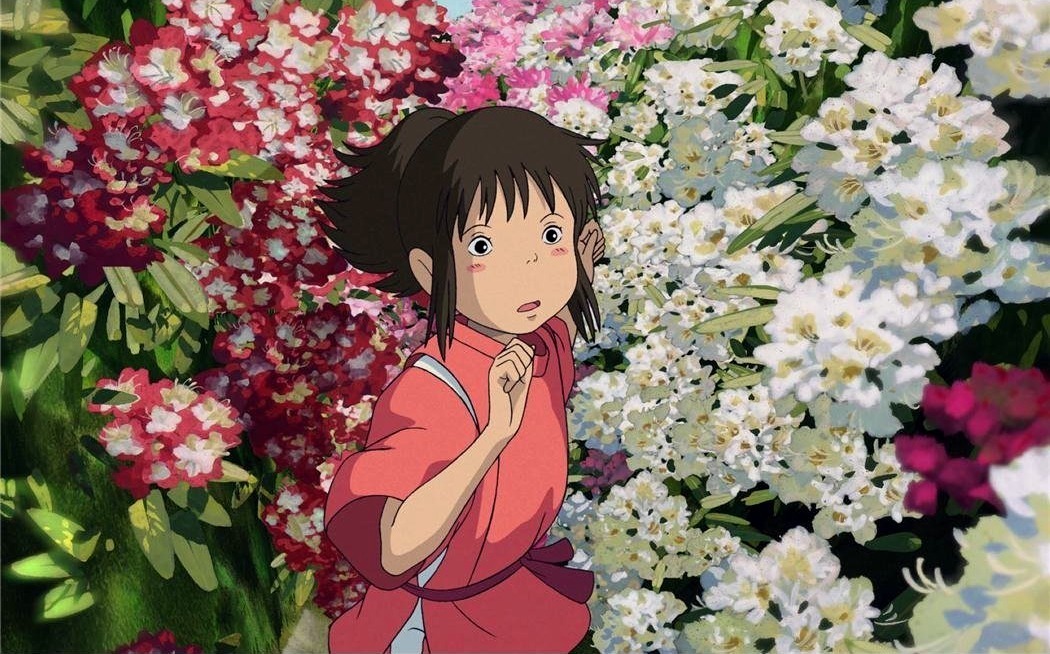 Photo Credit: This is a scene from Spirited Away
I couldn't do Spirited Away wedding photography without doing something inspired by this iconic scene! When people think about this film, the first thing that might come to mind is Chihiro running through the Rhododendron flowers.
To pay homage to this clip, I would put the bridesmaids' bouquets close to the bride's face. (Bonus points if they're Rhododendron flowers or even Hydrangeas. But you can really do this with any bouque.) When I took the photo on the right, I chose not to have her making any motion. Even though it's not true to the scene, I wanted the photo to be happy and peaceful.
If I did want to do a photo with more movement, I'd have the Bride or Bride-figure run next to a flowering hedge.
 The Bridge
Photo Credit: This is a scene from Spirited Away
Okay. Here's where we need to open a can of worms. When making photos based on a film, location is vital. Your wedding venue might not have a red bridge, or a bridge at all, and these poses just won't be possible. This can be said about other photos that require a prop or specific background. You can certainly get creative but location matters- a lot.
Now back to Spirited Away Wedding Photography. The red bridge in Spirited Away is not only beautiful but the perfect place to have some photos. Like in the right image, I would have the couple kissing. But a lot more can be done! A bridge is gorgeous place to show the couple holding hands and crossing it.
Another idea I have is inspired by Spirited Away. I couldn't find a reference photo so please use your imagination. There's a scene where Chihiro is leaning against the rail and looking down below. I think it would be so cute if the couple did that!
The Train Scene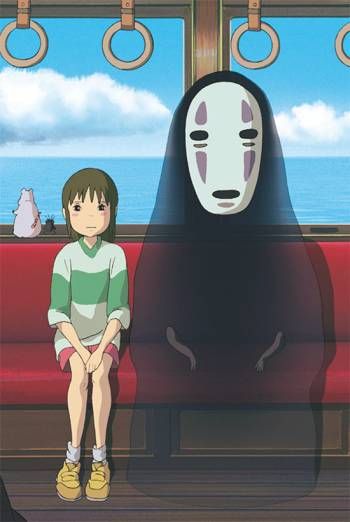 Photo Credit: This is a scene from Spirited Away
This scene always reminds me of traditional Chinese wedding photos. It would be a great way to add some formality to your wedding gallery. Not only that, it could easily swing towards editorial photography. I'm just swooning at the thought! If you don't want a super form look, it could easily be switched up with kissing, laughing at each other, etc. 
This doesn't have to be done on a train. It could be a subway, a bus, or even a limo. Just remember that whatever you choose, the aesthetic will change.
Water and the Railroad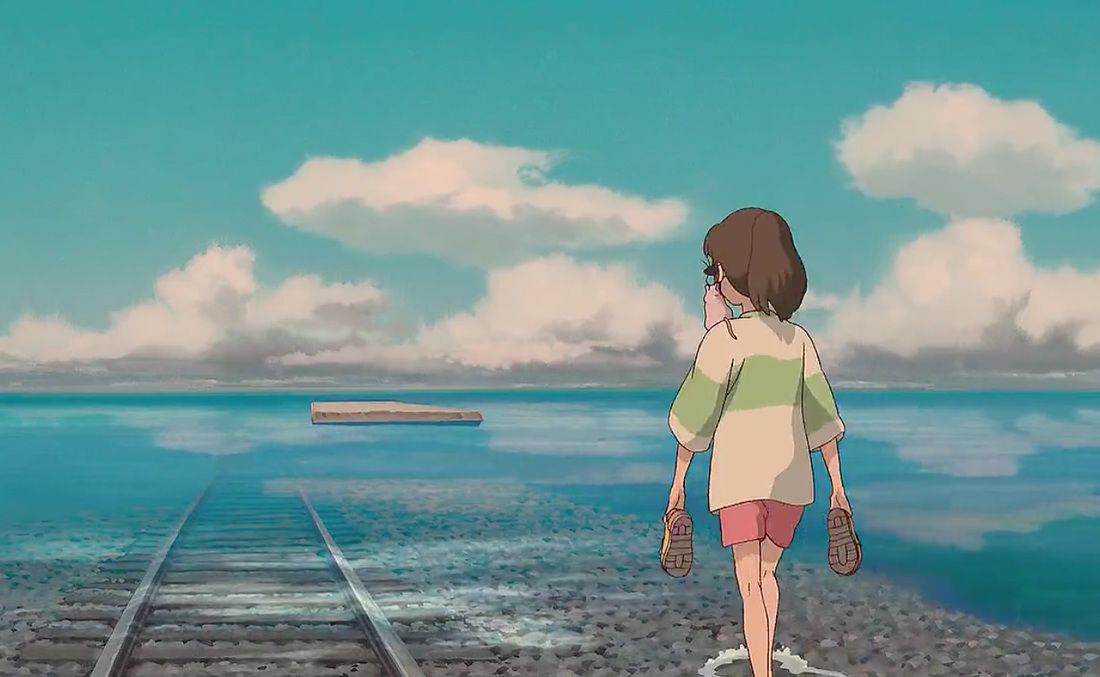 Photo Credit: This is a scene from Spirited Away
This is strictly for "trash the dress" shoots! Pro tip: doing this on your wedding anniversary would be so sweet! We'd go somewhere with calm, shallow water. My first thought is Bear Lake, Utah. Even though it's a lake, its so big in some areas that you can't land on the other side. Also, did I mention that I shoot there? 
There's a myriad of poses we could do here but the most true Spirit Away inspired wedding photography I could possible do is the bride walking away from the camera. Maybe, like Chihiro, they could be holding their shoes or a bouquet.
I don't know of anywhere that has an underwater railroad but that's what photoshop is for, right?
Spirited Away inspired Wedding Photography Conclusion
I don't know about you, but I had a blast with this. If you're getting married and want to incorporate Spirited Away into it, I hope this helps! I've also made a Pinterest board with a lot more Spirited Away inspiration if you need it. Always mention to your photographer any special movie, show, book, or anything else, that you want in your photos. If they're anything like me, they'd be thrilled! 
Speaking of which, if you've gotten this far, we'd probably get along perfectly. If you're in need of a wedding photographer, message me!
What movie or fandom inspired Wedding Photography do you want to see next? Comment down below! 
Until next time!
xo chat soon, Kaylee
SERVICING
Idaho | Montana | Washington | Wyoming | Utah
and anywhere else love takes you