I took some beautiful landscape and wildlife shots at the Grand Teton and Yellowstone National Parks!
This was my very first time going to a national park and I fell in love! Landscapes photography in National Parks are a dream come true. Every where you looked could have been an extraordinary photo. Here are a few of the shots I took. For almost all of these, I focused on foreground, reflections, or color. I bracketed all of these landscape photos. That means I took some really light photos, dark photos, and in-between photos and then merged them to make an amazing picture. I found that after that, Not a lot needed to be done!
Grand Teton National Park Landscapes

For this photo, I found a bunch of rock towers by inside the Teton National Park! I thought it would make a really fun landscape photo. After I took this photo, the rocks tumbled to the ground. Darn!

The rocks here were so beautiful! I really wanted to capture all of their colors but I also wanted to take a picture of the mountains. So, I decided to have some lens compression by zooming in and backing up.
Yellowstone National Park

Here it is! My absolute favorite landscape photo. Golden hour is truly amazing. When I saw that the sun was reflecting on a pond, I knew I had to take this photo.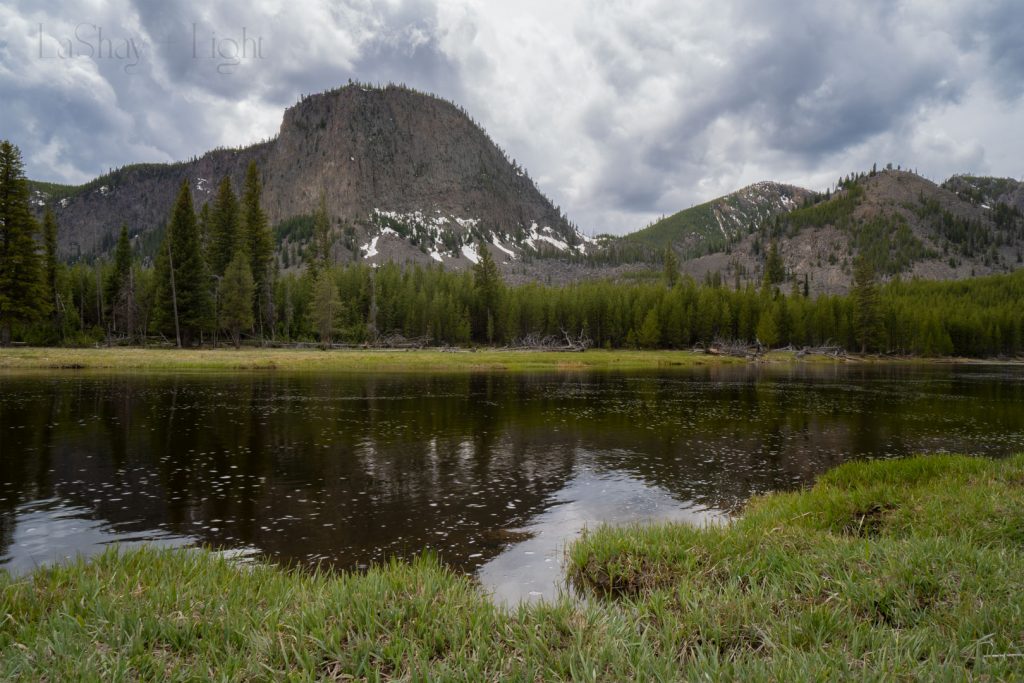 This buffalo was happily grazing in this meadow! He didn't have a care in the world. All though he wasn't moving quickly, I didn't want to take any chances. So I used a high ISO and a high shutter speed. That way, if it blinked or made any sudden movement, I would capture it.
Landscape photography and National Parks are a matched made in heaven. I absolutely loved taking these shots and can't wait to take more!